1095 Mate Checks Top
1099-ETC Checks (AMS) Middle
1099-ETC Checks (AMS) Top
123Pet Software (Daysmart) Checks Top
Aatrix Checks Middle
Aatrix Checks Top
Abacus Law Checks Middle
Abacus Law Checks Top
Abila MIP Fund Accounting Checks (SAGE) (LMP117) Middle
Abila MIP Fund Accounting Checks (SAGE) (LMP117) Middle
Abila MIP Fund Accounting Checks (SAGE) (LMP118) Top
Abila MIP Fund Accounting Checks (SAGE) (LMP118) Top
Abila MIP Fund Accounting Checks (SAGE) (LMP98) Middle
Abila MIP Fund Accounting Checks (SAGE) (LMP98) Middle
AccountantsWorld Payroll Relief Checks Middle
AccountantsWorld Payroll Relief Checks No Lines Top
AccountantsWorld Payroll Relief Checks With lines Top
AccountEdge Checks (formerly MYOB) Format 02 Top
AccountEdge Checks(formerly MYOB) Format 01
AccountMate Checks Bottom
AccountMate Checks Middle
AccountMate Checks Top
AccuBuild Checks
AccuBuild Checks No Lines Top
AccuBuild Checks with Lines Top
Accufund Checks Bottom
Accufund Checks Middle
Accufund Checks Top
Acropolis Checks Top
ACS Technologies Checks (Automated Church Service) Middle
ACS Technologies Item Checks (Automated Church Service) Top
Acumatica
ADP Checks Top
Advanced Accounting software
AdvantageLaw Checks Middle
AdvantageLaw Checks Top
AgCHEK Checks (RED WING) Middle
AgCHEK Checks (RED WING) Top
AgCHEK Software Checks Middle Format
Agrisolutions Checks AgManager Middle
Agrisolutions Checks AgManager Top
AIMsi
Ajera (Multi Purpose) Checks Middle
AlarmKey Checks Top
ALERE Accounting Checks (Tiwcorp) Middle
Aljex Checks Middle
Aljex Checks No Lines Top
Aljex Checks with Lines Top
AME Checks Middle
American Contractor Checks (Maxwell Systems) Bottom
American Contractor Checks (Maxwell Systems) Middle
American Contractor Checks (Maxwell Systems) Top
Amicus Attorney Checks Middle
Amicus Attorney Checks No Lines Top
Amicus Attorney Checks with Lines Top
AMS Checks (Advanced Micro Solutions)
AMSOFT Checks Middle
AMSOFT Checks No Lines Top
AMSOFT Checks with Lines Top
Antique SOS
Aplos Checks No Lines Top
Aplos Checks with Lines Top
Aplos Checks With lines tpp
AppFolio Property Manager Checks Top
Applied Systems Checks Top
APTEAN Checks Middle
Aptech Checks Middle
Aptora Checks No Lines Top
Aptora Checks with Lines Top
Aptora Checks With lines tpp
Arcori Checks Bottom
Arcori Checks Middle
Arcori Checks Top
ArrowBooks Checks Middle
ArrowBooks Checks No Lines Top
ArrowBooks Checks with Lines Top
Ascentis Checks Top
AutoFluent Checks Middle
AutoFluent Checks Top
Autosoft Checks Top
Autotraker Checks Top
Axcent Checks Middle
Banktivity Checks (iBank) Top
BIDTEK Value Checks
Big Business Software Checks Middle
BizBooks Checks Middle
BLA Checks (Bottom line accounting) Middle
Blank Url Test
Blue Bear Checks (Active Network) Middle
Boyd Checks (BCSI) Middle
Boyd Checks (BCSI) Top
Brics Software Checks Middle
BS&A Checks Middle
BudgeTrac Checks Middle
Buildium Property Management Checks no lines Top
Buildium Property Management Checks With lines Top
BuildSoft Pro Checks (constellation) Top
Business Software Solutions Checks Bottom
BusinessMind for Jewelers Checks Top
CahabaWorks Checks (CahabaCreek) No Lines Top
CahabaWorks Checks (CahabaCreek) No lines tpp
CahabaWorks Checks (CahabaCreek) with Lines Top
CahabaWorks Checks (CahabaCreek) With lines tpp
Caliber Software Checks Top (Blank)
Campaign ToolBox Checks (Adjutant Workshop) No lines Top
Campaign ToolBox Checks (Adjutant Workshop) With lines Top
Cargowise Checks Bottom
Caselle Checks Bottom
CaseLode Checks Middle
CaseLode Checks No Lines Top
CaseLode Checks with Lines Top
CBS Technologies Checks Middle
CDM+ Checks No Lines Top
CDM+ Checks with Lines Top
CDM+Checks Middle
CenterPoint Accounting for Agriculture Checks Top
Certiflex Dimension Checks Top
Chase Premium Payroll Checks No lines Top
Chase Premium Payroll Checks No lines tpp
Chase Premium Payroll Checks With lines Top
Chase Premium Payroll Checks With lines tpp
Checkbook Solutions Checks Middle
CheckBuilderPro for Mac Checks No Lines Top
CheckBuilderPro for Mac Checks with Lines Top
CheckBuilderPro for Mac No lines tpp
CheckBuilderPro for Mac With lines tpp
Checkmark 3 Per page Checkstpp
Checkmark Checks Bottom
Checkmark Checks Middle
Checkmark Checks Top
Checkmark MP Checks Top
Childcare Manager Checks Top
Church Pro Checks Top
Church Windows Checks Middle
Church Windows Checks Middle
Church Windows Checks No Lines Top
Church Windows Checks Top
Church Windows Checks with Lines Top
ChurchPro Checks with Lines Top
Churchsoft Checks Middle
Churchsoft Checks No Lines Top
Churchsoft Checks with Lines Top
Client Bookkeeping Solutions Checks Middle
Closers Choice Checks Middle
CMI solutions Checks Top
CMiC Construction Software Checks Bottom
COBRA Checks (COBRA software) Bottom
Comet Construction Checks Middle
Compeat Accounting (Restaurant Management Software) Checks Top MP
Compeat Accounting (Restaurant Management Software) Checks with Lines Top
CompuLaw Checks (Aderant) top
Compusource Checks AP Top
Compusource Checks MP Top
Compusource Checks Payroll Top
ComputerEase Checks Middle
ConnectNow Accounting Checks (parishsoft) Checks Middle
ConnectNow Accounting Checks (parishsoft) Top
ConnectNow Accounting Checks (parishsoft) tpp
Construction Partner Checks Middle
Construction Partner Checks Top
Contract Collector Checks (Graveco) Top
Cougar Mountain Checks Middle
Countryside Data (Compatible with WinOne VB and WinOne VB+.) Checks Bottom
Countryside Data (Compatible with WinOne VB and WinOne VB+.) Checks Middle
Countryside Data (Compatible with WinOne VB and WinOne VB+.) Checks Top
Credit Soft Checks Middle
Credit Soft Checks Top
Credit Soft Checks tpp
CSIRoad Checks Middle
CSIRoad Checks No Lines Top
CYMA Checks Bottom
CYMA Checks Middle
CYMA Checks Top
CYMA Deluxe Checks Top
DATAIR Checks Middle
DATAIR Checks Top
DataTeam Checks Bottom
DAXKO Accounting Checks Middle
Daysmart Checks Top
Deltek Vision Checks Top
Deneb Checks Bottom
dESCO Checks Top
Design Manager Checks Bottom
Design Manager Checks Middle
Design Manager Checks Top
Dexter + Chaney Checks Bottom
Dome Checks Middle
Dome Checks No Lines Top
Drake Checks (Only Signature) Bottom
Drake Checks Bottom
Drake Checks Middle
Drake Checks MP Top
Drake Checks Payroll Top
DTS Checks (BRASL) Middle
DTS Checks (BRASL) Top
E2 Shop System Checks Middle
E2 Shop System Checks No Lines Top
E2 Shop System Checks with Lines Top
Easy Accounting Checks (Intuit) Top
EasyACCT Checks (Intuit) Format 1 Top
EasyACCT Checks (Intuit) Format 2 Top
ElderCarePay Checks Middle
ElderCarePay Checks Top
Enter Url Test
Entrata Checks Bottom
Entrata Checks Top
epicor Checks Bottom
Escapia Checks Middle
Escapia Checks No Lines Top
Escapia Checks with Lines Top
Expandable Software Checks Middle
Expandable Software Checks No lines tpp
Expandable Software Checks with lines tpp
EZ Act Business Systems Checks
Farm Biz Checks Format 1 Top
Farm Biz Checks Format 2 Top
Farm Business Software Systems Checks (fbs systems) Top
Farm Works Checks Middle
Farm Works Checks Top
Farm Works Checks tpp
FarmBooks Checks Middle
FarmBooks Checks No Lines Top
FarmBooks Checks with Lines Top
farmworks Checks Middle
farmworks Checks No Lines Top
farmworks Checks with Lines Top
FAST Management Checks (Constellation) Bottom
FBssystems Checks Middle
Financialforce Accounting
Form Magic Checks Middle
Form Magic Checks Top
FOUNDATION Construction Checks Middle
FOUNDATION Construction Checks Middle
Frontline Checks Middle
FUND E-Z Checks Bottom
FUND E-Z Software Checks No Lines Top
FUND E-Z Software Checks with Lines Top
Fund Easy Checks Bottom
GBS Inc. Checks Middle
GBS Inc. Checks Top
Gemini Checks Top
genesis Checks Middle
Genesis Checks No Lines Top
genesis Checks with Lines Top
Genisys Checks Middle
Genisys Checks No Lines Top
Genisys Checks with Lines Top
GivenHansco Checks Top
Global Shop Solutions ERP Middle
Global Shop Solutions ERP No Lines Top
Goldenomega Checks Middle
Goldenomega Checks No Lines Top
Goldenomega Checks with Lines Top
Greentree Checks Middle
Greentree Checks No Lines Top
Greentree Checks with Lines Top
Henning Checks Middle
Henning Checks No Lines Top
Henning Checks with Lines Top
High Security Check In Middle
High Security Check In Middle with Color Logo
High Security Check On Bottom
High Security Check On Bottom with Color Logo
High Security Checks 3 Per Page
High Security Checks 3 Per Page with Color Logo
High Security Color Logo QuickBooks Checks with Lines 3 Per Page
High Security Color Logo QuickBooks Checks without Lines 3 Per Page
High Security Color Logo Quicken Checks with Lines 3 Per Page
High Security Color Logo Quicken Checks without Lines 3 Per Page
High Security QuickBooks Checks with Lines 3 Per Page
High Security QuickBooks Checks without Lines 3 Per Page
High Security Quicken Checks with lines 3 Per Page
High Security Quicken Checks without Lines 3 Per Page
High Security Voucher Checks
High Security Voucher Laser Checks with Color Logo
High Security Voucher QuickBooks Checks No Lines
High Security Voucher QuickBooks Checks with Color Logo No Lines
High Security Voucher QuickBooks Checks with Lines
High Security Voucher QuickBooks Checks with Lines & Color Logo
High Security Voucher Quicken Checks No Lines
High Security Voucher Quicken Checks with Color Logo No Lines
High Security Voucher Quicken Checks with Lines & Color Logo
High Security Voucher Quicken with Lines
Hilbert Checks Middle
Hilbert Checks No Lines Top
Hilbert Checks with Lines Top
Howell Associates Checks (HCA Client Accounting) No Lines Top
Howell Associates Checks (HCA Client Accounting) with Lines Top
Humanic Checks (Delphic) Bottom
IconCMO Checks Middle
IconCMO Checks No Lines Top
IconCMO Checks with Lines Top
Infor SyteLine Checks
InkBook Tattoo Checks (Daysmart) Top
InSynQ Checks Middle
InSynQ Checks No Lines Top
InSynQ Checks with Lines Top
Intacct ERP Checks Middle
Intacct ERP Checks Top
IntegraSoft Checks Middle
Intuit ProSeries Checks Top
ISS Checks Middle
ISS Checks No Lines Top
ISS Checks with Lines Top
JAMIS Checks Top
JD Edwards Checks (Oracle) Bottom
JobBoss By Exact Checks
JOBPOWER Checks Middle
JOBPOWER Checks Top
Juris Checks (LexisNexis) Bottom
Juris Checks (LexisNexis) Middle
Juris Checks (LexisNexis) Top
Kashoo Checks
Kashoo Checks Middle
Kashoo Checks No Lines Top
Kashoo Checks with Lines Top
Khaos Control Checks (Keystone Software LTD) Top
LandlordMax Checks Top
Landtech Checks Middle
Landtech Services Checks Format 2 Middle
Legal Software Systems Checks Middle
Legal Software Systems Checks No Lines Top
Legal Software Systems Checks with Lines Top
Legal Systems Checks Middle
Legal Systems Checks No Lines Top
Legal Systems Checks with Lines Top
LessAccounting Checks Middle
LessAccounting Checks No Lines Top
LessAccounting Checks with Lines Top
Libra Legal Systems Checks Middle
Lone Wolf Real Estate Technologies Checks Middle
Lttax Checks Middle
Lttax Checks Top
Lttax Checks tpp
LUCIS Checks Format 2 Top
LUCIS Checks Top
Made 2 Manage Checks MADE2MANAGE ERP aptean format 2 Checks Top
Made 2 Manage Checks MADE2MANAGE ERP aptean Middle
Made 2 Manage Checks MADE2MANAGE ERP aptean Top
ManageMore Checks Middle
ManageMore Checks No Lines Top
ManageMore Checks with Lines Top
Mastery Support Checks Middle
MBA Software Checks Middle
Medlin Accounting Software Checks Middle
Micro Vane (dBEV) Vermont Information Processing Checks Top
Micro Vane (VIP) Vermont Information Processing Checks Bottom
Microsoft Dynamics 365 Checks
Microsoft Dynamics 365 Middle Checks
Microsoft Dynamics AX Checks Bottom
Microsoft Dynamics GP Checks (Great Plains) Format 2 Middle
Microsoft Dynamics GP Checks (Great Plains) Top
Microsoft Money Checks No Lines Top
Microsoft Money Checks with Lines Top
Microsoft Money No lines tpp
Microsoft Money With lines tpp
Microsoft Office Accounting Checks No Lines Top
Microsoft Office Accounting Checks with Lines Top
MLM, Closer Checks Middle
MLM, Corporate Checks Middle
MLM, Mailer Checks Middle
MLM, Recruiter Checks Middle
MLM, Retailer Checks Middle
MLM, Trainer Checks Middle
NannyPay Staff Edition Checks Top
NannyPay2 Checks Top
NCH xpress Accounts Accounting Checks Top
NECS entree Checks Middle
NetSuite Checks Top
NetSuite No lines tpp
NetSuite With Lines tpp
NewViews Accounting Checks Top
NolaPro Checks Middle
NolaPro Checks Top
nP Systems Checks Middle
Office Center Checks (Child Care Management) No Lines Top
Office Center Checks (Child Care Management) with Lines Top
OMS Checks (Office Master System) Top
Onpay Checks Top
OpenPro Checks Middle
Orchid Medical Spa Checks (Daysmart) Top
OSAS Checks (Open Systems) Middle
OSAS Checks (Open Systems) Top
Oscar Checks (Software Answers) No Lines Top
Oscar Checks (Software Answers) with Lines Top
Pacioli Checks Middle
Padgett Connect Checks Top
Padgett Payroll (Run by ADP) Checks Top
Parish Data Systems Checks Middle
Parish Data Systems Checks Top
Parishsoft Checks Middle
Parishsoft Checks No Lines Top
Parishsoft Checks No lines tpp
Parishsoft Checks with Lines Top
Parishsoft Checks With lines tpp
Payroll Compan Checks (DOS) Top
Payroll Compan Checks (Win) Middle
Payroll Compan Checks (Win) MP Top
Payroll Compan Checks (Win) Top
Payroll Mate Checks Top
PCLaw Checks (LexisNexis) Middle
PcMars Farm Accounting Checks Middle
PcMars Farm Accounting Checks Top
PcMars Farm Accounting Checks tpp
PcMars Farm Accounting MP Checks Top
Peachtree Checks 2002 and Higher Accounts Payable (LAP98) Middle
Peachtree Checks 2002 and Higher Multi-Purpose (LMP98) Middle
Peachtree Checks 2002 and Higher Payroll (LCP98) Middle
Peachtree Checks Release 2000 Multi Purpose (LMP40) Middle
Peachtree Checks Release 2000 Multi-Purpose (LMP48)
Peachtree Checks Windows V 3.0 7.0 Accounts Payable (LAP53) Middle
Peachtree Checks Windows V 3.0 7.0 Multi-Purpose (LMP24) Middle
Peachtree Checks Windows V 3.0.7.0 Multi-Purpose (LMP40) Middle
Peachtree Checks Windows V 3.0.7.0 Payroll (LCP45) Middle
Peachtree Classic Checks V 12-13 Multi Purpose (LMP40) Middle
Peachtree Classic Checks V 12-13 Multi Purpose (LMP98) Middle
Peachtree Complete Checks DOS V 8.0-11.0 Multi Purpose (LMP24) Middle
Peachtree Complete Checks DOS V 8.0-11.0 Multi Purpose (LMP48) Middle
Peachtree Office Accouting Checks Multi-Purpose (LMP40) Middle
Pensoft Checks Middle
Pensoft Checks Top
Perform Payroll (Paycor)
Phoenix Phive Checks Middle
Plenary Systems Checks Middle
Power Church Checks Middle
Power Church Checks Top
PowerChurch Checks Middle
PowerChurch Checks No Lines Top
PowerChurch Checks with Lines Top
Procare Laser Checks Middle
Procare Laser Checks No Lines Top
Procare Laser Checks with Lines Top
ProContractor by Viewpoint Checks (Maxwell Systems) Bottom
ProContractor by Viewpoint Checks (Maxwell Systems) Middle
ProContractor by Viewpoint Checks (Maxwell Systems) Top
ProfitKeeper Checks with Lines Top
ProfitKeeper Laser Checks Middle
ProfitKeeper Laser Checks No Lines Top
ProLaw Checks Elite Pro Law (Thomson Reuters) Middle
Promas Property Management Checks Middle
Promas Property Management Checks Top
Propertyware Checks Middle
Propertyware Checks Top
ProSoft Checks with Lines Top
ProSoft Laser Checks Middle
ProSoft Laser Checks No Lines Top
PRP solutions Checks Top
QUALIA Checks
QUALIA Checks Top
Quick Aviation Checks Middle
QuickBooks Checks 3 Per Page with Color Logo & Lines
QuickBooks Checks 3 Per Page with Lines tpp
QuickBooks Checks No lines 3ppw
QuickBooks Checks No Lines Top
QuickBooks Checks No lines tpp
QuickBooks Checks With color Logo 3 per page no lines
QuickBooks Checks With lines 3ppw
QuickBooks Checks with Lines Top
QuickBooks Checks With lines tpp
Quicken Checks 3 Per Page with Color Logo & Lines
Quicken Checks No Lines Top
Quicken Checks No lines TPP
Quicken Checks with Color Logo 3 Per Page No Lines
Quicken Checks With Lines Top
Quicken Checks with Lines tpp
Quicken Checks with Lines TPPW
Quicken Voucher Checks No Lines
Quicken Voucher Checks with Color Logo & Lines
Quicken wallet Checks No Lines TPPW
Rakefet Checks Middle
Red River Software Checks Middle
Red Wing Payroll Checks Middle
Red Wing Payroll Checks Top
Red Wing Profit Checks (CenterPoint Accounting) Checks Top
Red Wing Profit Checks (CenterPoint Accounting) Middle
Rent Manager Checks Top
Rentec Direct Checks No Lines Top
Rentec Direct Checks with Lines Top
Resort Management System (RMS) Checks Middle
Resort Management System (RMS) Checks with Lines Top
Roughneck Systems Checks Bottom
Roughneck Systems Checks Middle
Roughneck Systems Checks Top
Safe Choice Accounting Checks (SafeChoice) Middle
Safe Choice Accounting Checks (SafeChoice) Top
Sage 100 Contractor (Master Builder) Top
Sage 100 Contractor (Master Builder) Top
Sage 100 ERP Checks (MAS90/MAS200 Bottom
Sage 100 ERP Checks (MAS90/MAS200 Bottom
Sage 100 ERP Checks (MAS90/MAS200 Bottom
Sage 100 ERP Checks (MAS90/MAS200 (LAP42) Top
Sage 100 ERP Checks (MAS90/MAS200 (LAP42) Top
Sage 100 ERP Checks (MAS90/MAS200 (LAP42) Top
Sage 100 ERP Checks (MAS90/MAS200 (LAP44) Middle
Sage 100 ERP Checks (MAS90/MAS200 (LAP44) Middle
Sage 100 ERP Checks (MAS90/MAS200 (LAP44) Middle
Sage 100 ERP Checks (MAS90/MAS200 (LCP36) Top
Sage 100 ERP Checks (MAS90/MAS200 (LCP36) Top
Sage 100 ERP Checks (MAS90/MAS200 (LCP36) Top
Sage 100 ERP Checks (MAS90/MAS200 (LCP37) Bottom
Sage 100 ERP Checks (MAS90/MAS200 (LCP37) Bottom
Sage 100 ERP Checks (MAS90/MAS200 (LCP37) Bottom
Sage 100 ERP Checks (MAS90/MAS200 (LCP38) Middle
Sage 100 ERP Checks (MAS90/MAS200 (LCP38) Middle
Sage 100 ERP Checks (MAS90/MAS200 (LCP38) Middle
Sage 100 ERP Checks (MAS90/MAS200 (LMP06) Middle
Sage 100 ERP Checks (MAS90/MAS200 (LMP06) Middle
Sage 100 ERP Checks (MAS90/MAS200 (LMP06) Middle
Sage 100 ERP Checks (MAS90/MAS200 (LMP98) Middle
Sage 100 ERP Checks (MAS90/MAS200 (LMP98) Middle
Sage 100 ERP Checks (MAS90/MAS200 (LMP98) Middle
Sage 100 ERP Checks (MAS90/MAS200 (MP) Bottom
Sage 100 ERP Checks (MAS90/MAS200 (MP) Bottom
Sage 100 ERP Checks (MAS90/MAS200 (MP) Bottom
Sage 100 ERP Checks (MAS90/MAS200) (PALM60) Middle
Sage 100 ERP Checks (MAS90/MAS200) (PALM60) Middle
Sage 100 ERP Checks (MAS90/MAS200) (PALM60) Middle
Sage 100 ERP Checks (MAS90/MAS200) Bottom
Sage 100 ERP Checks (MAS90/MAS200) Bottom
Sage 100 ERP Checks (MAS90/MAS200) Bottom
Sage 100 ERP Checks (MAS90/MAS200) Prior to 4.0 (LAP42) Top
Sage 100 ERP Checks (MAS90/MAS200) Prior to 4.0 (LAP43) Bottom
Sage 100 ERP Checks (MAS90/MAS200) Prior to 4.0 (LAP44) Middle
Sage 100 ERP Checks (MAS90/MAS200) Prior to 4.0 (LCP36) Top
Sage 100 ERP Checks (MAS90/MAS200) Prior to 4.0 (LCP37) Bottom
Sage 100 ERP Checks (MAS90/MAS200) Prior to 4.0 (LCP38) Middle
Sage 100 ERP Checks (MAS90/MAS200) Prior to 4.0 (LMP06) Middle
Sage 300 Construction Real Estate Checks (Timberline) AP Middle
Sage 300 Construction Real Estate Checks (Timberline) AP Middle
Sage 300 Construction Real Estate Checks (Timberline) AP Middle
Sage 300 Construction Real Estate Checks (Timberline) Grid on Top and Bottom AP Middle
Sage 300 Construction Real Estate Checks (Timberline) Grid on Top and Bottom AP Middle
Sage 300 Construction Real Estate Checks (Timberline) Payroll Middle
Sage 300 Construction Real Estate Checks (Timberline) Payroll Middle
Sage 300 ERP Checks (Accpac Plus Dos) (LAP65) AP Middle
Sage 300 ERP Checks (Accpac Plus Dos) (LAP65) AP Middle
Sage 300 ERP Checks (Accpac Plus Dos) MP Top
Sage 300 ERP Checks (Accpac Plus Dos) MP Top
Sage 300 ERP Checks (Accpac Pro) (LCP62) Payroll Middle
Sage 300 ERP Checks (Accpac Pro) (LCP62) Payroll Middle
Sage 300 ERP Checks (Accpac Pro) (LMP25) MP Middle
Sage 300 ERP Checks (Accpac Pro) (LMP25) MP Middle
Sage 300 ERP Checks (Accpac Pro) (LMP77) MP Top
Sage 300 ERP Checks (Accpac Pro) (LMP77) MP Top
Sage 300 ERP Checks (Accpac Vision Point) (LMP25) MP Middle
Sage 300 ERP Checks (Accpac Vision Point) (LMP25) MP Middle
Sage 300 ERP Checks (Windows) (LAP65) AP Middle
Sage 300 ERP Checks (Windows) (LAP65) AP Middle
Sage 300 Timberline Checks Accounts Payable(LCP50) Middle
sage 50 AP 2024 checks
Sage 50 Checks Accounts Payable (LAP98) Middle
Sage 50 Checks Multi-Purpose (LMP98) Middle
Sage 50 Checks Payroll (LCP98) Middle
Sage 500 ERP Checks (Sage MAS 500) AP Middle (LAP44) Middle
Sage 500 ERP Checks (Sage MAS 500) Middle
Sage 500 ERP Checks (Sage MAS 500) Middle
Sage 500 ERP Checks (Sage MAS 500) Top
Sage 500 ERP Checks (Sage MAS 500) Top
Sage Business Works Accounting Checks (LMP64) Middle
Sage Business Works Accounting Checks (LMP98) Middle
Sage DacEasy Checks (LAP51) AP Middle
Sage DacEasy Checks (LCP47) Payroll Middle
Sage DacEasy Checks (LMP28) MP Middle
Sage DacEasy Checks (LMP98) Middle
Sage ERP X3 Checks Version: All Versions (LMP118) Top
Sage ERP X3 Checks Version: All Versions (LMP125) Top
Sage ERP X3 Checks Version: All Versions (LMP98) Middle
Sage HRMS (Abra) Version: SQL HRMS (LMP73)
Sage HRMS (Abra) Version: Suite (LMP118)
Sage HRMS (Abra) Version: Suite (LMP98)
Sage HRMS (LMP118)
Sage HRMS (LMP73)
Sage HRMS (LMP98)
SAGE MICROSYSTEMS Checks Top
Sage Payroll Service (Online) (PWLM20)
Sage PFW ERP Checks Version: 5.7 and Earlier (PFW500L) Bottom
Sage PFW ERP Checks Version: 5.7 and Earlier (PFW530L) Bottom
Salon Iris (Daysmart) Checks Top
SAMPro Enterprise by Data-Basics Checks Top
SAP Business ByDesign Checks Bottom
SBT Executive Series Checks Middle
SBT Series 6 Checks Middle
Sedona Office Checks Bottom
Sedona Office Checks Middle
Sedona Office Checks Top
Sequoyah Software Checks Middle
Sequoyah Software Checks No Lines Top
Sequoyah Software Checks with Lines Top
Serenic Navigato Checks
Shelby Financials Checks Top
Shelby System Checks Bottom
Shelby System Checks Middle
Shelby System Checks Top
Shelby System Format 2 Checks Middle
Shoptech E2 Checks Middle
Shoptech E2 Checks Top
Simplazz 123 Checks Top
SKYLINE Property Management Checks (ssc tech) Bottom
SKYLINE Property Management Checks (ssc tech) Top
Skyward Checks Bottom
Skyward SBAA Checks Bottom
Skyward SBS LZR Checks Bottom
Skyward SBS Print Engine Checks Bottom
Smartstreet Checks Middle
Smartstreet Checks No Lines Top
Smartstreet Checks with Lines Top
SoftPro Checks Soft Pro Middle
SoftPro Checks Soft Pro Top
Software Business Systems Checks (SBS) Bottom
Software Business Systems Checks (SBS) Top
Southware Checks Middle
Southware Checks No Lines Top
Southware Checks with Lines Top
Spectrum® Construction Software Checks
Spectrum® Construction Software Checks - Copy
SQL Point Payroll Checks (Delphic) Bottom
Surepayroll Checks Bottom
Surepayroll Checks Top
SYMPAQ (Aldebaron) Checks Middle
SYMPAQ (Aldebaron) Checks Top
TaxSlayer Books Checks Middle
TaxSlayer Books Checks No Lines Top
TaxSlayer Books Checks with Lines Top
Taxware Systems Inc Checks Middle
Taxware Systems Inc Checks Top
Temps Plus (Bridgeware) Checks Top
Tenmast Checks Bottom
Tenmast Checks Middle
Tenmast Checks Top
terms
testing2
TinyBooks Pro Checks Top
Tire Power Checks Middle
Tire Power Checks No Lines Top
Tire Power Checks with Lines Top
Title Express Checks TSS Software Middle
Title Express Checks TSS Software Top
TOPS Checks Middle
TOPS Checks No Lines Top
TOPS Checks with Lines Top
Trams Checks Top
Trans Eaz Checks (Aurora Software) Top
TravCom Checks Top
TRAVERSE (Open Systems) Checks Middle
Traxia Checks Middle
Traxia Checks No Lines Top
Traxia Checks with Lines Top
TruckersHelper Checks No lines Top
TruckersHelper Checks with Lines Top
True Vantage Checks Middle
True Vantage Checks No Lines Top
True Vantage Checks with Lines Top
Tussman Checks Middle
Tussman Checks No Lines Top
Tussman Checks with Lines Top
Ultra Farm Checks Format 1 Top
Ultra Farm Checks Format 2 Top
Unique Salon Software Checks Middle
Unisun (EnvioAg) Checks Bottom
Ventus Checks
Viewpoint Construction Checks Bottom
Vista by Viewpoint Checks Bottom
Voucher QuickBooks Checks with Color Logo & Lines
Voucher QuickBooks Checks with Color Logo No Lines
Voucher Quicken Checks with Color Logo
Wallet Computer Checks with Lines
Wallet Laser Checks with Color Logo
Wallet QuickBooks Checks No Lines with Color Logo
Wallet QuickBooks Checks with Lines & Color Logo
Wallet QuickBooks Checks with Lines 3ppw
Wallet Quicken Checks No Lines with Color Logo
Wallet Quicken Checks with Lines & Color Logo
Wind2 Checks (Deltek Vision) Top
Wintac Checks Bottom
Wintac Checks Format 2 Middle
Wintac Checks Middle
WoodPro Software Checks Bottom
WoodPro Software Checks Middle
WoodPro Software Checks Top
WorldSharp Bond/Stockholder Checks Middle
WorldSharp Bond/Stockholder Checks Middle
WorldSharp Bond/Stockholder Checks Middle Signature only
Xero Checks No Lines Top
Xero Checks with Lines Top
xtuple Checks Middle
Zoho Books Checks No Lines Top
Zoho Books Checks with Lines Top
Zpay PayWindow Payroll Checks No Lines Top
Zpay Checks PayWindow format 1 Middle
Best Quality Check Printing Cheap Online
Choose any of these options below to get started.
Why Order All Your MICR Check Printing Needs at MICRCheckPrinting.com
Our MICR business checks are produced with the help of modern printing techniques and they are suitable for different types of accounting software and printers. Some other reason's that will lead you to choose our MICR Checks are given as follows:
• Customize your checks – You can customize any check that you would like to purchase from us by adding font style, company logo, color, etc. You can even upload your company logo design on our website and we will print that logo for you without any extra cost.
• Secured Checks – We make use of MICR Ink in our checks that are highly secured, and protect businesses from any fraudulent activities. Some of our checks come with double-layer protection, which is much more secure than ordinary checks.
• Reliable Prices – Our MICR checks are easily affordable and all the prices of our checks will vary according to your needs. We guarantee that the prices offered by us are the cheapest in the market and our service is incomparable.
• Quick Delivery – Any order made through our website will have a very fast turnaround. Your order will be shipped out within 2 days from the date of your order. You can receive your order as soon as 3 days after ordering it. However, the number of days might increase depending upon your location.
• 100% Product Satisfaction – All the MICR business checks offered at Micrcheckprinting.com will surely meet all your requirements. If you are ever unsatisfied with any of our delivered products, we will simply replace them for you.
• Secure and Affordable: We protect you from business check frauds with our thoroughly tested products. Also, all our highly secured as well as professionally designed products are offered at the best prices. It is our joy to help your business with quality products at a very affordable rate.
We want to fulfill all your business check needs to your maximum satisfaction and you can help us to do that by going through this website, identifying the product that best suits your business, then placing your order and we assure you that you will not regret doing business with us.
But what truly makes Micr check printing an extraordinary experience is our fanatical customer support—whether you need help selecting the checks for your business, creating business checks with your custom logo or deposit slips, or just need help placing your order, we are here for you.
So take a look around, customize a few products to get a feel for what we do, and reach out with any questions or comments.
Cheers
Barry Almond
MicrCheckPrinting.com
Starting Pricing
Quantity
Price as low as
Computer Business Checks Printing

$12.99
Manual

Checks



$14.95
Envelopes

$37.95

Deposit Slips

$49.95

Stamps

$74.95

Blank Checks
$147.95

Business Check Printing for quickbooks

$299.99

View More
Featured Categories
Choose any of these options below to get started.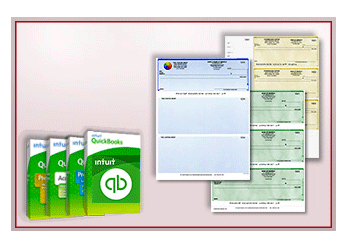 Business Check Printing for QuickBooks
Intuit QuickBooks Checks guaranteed to work with any year or version including Pro, Premier, Enterprise, Mac Desktop, QuickBooks Online, and QuickBooks Accountant Desktop.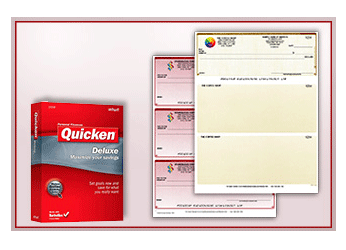 Computer Business Checks Printing for Quicken
Quicken Checks guaranteed to work with any year or version including Starter, Deluxe, Premier, Rental Property, Home & Business, and Quicken for Mac.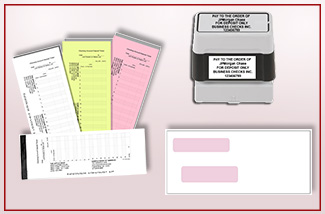 MICR Check Accessories
From 4 types of business stamps to envelopes, to deposit slips, we have it all - high-quality business checks accessories to suit your business needs. Order Now!